Farm Lifestyle Windmills
Do you have a water quality problem? One where your stagnant water looks and smells foul because of algae and other toxic blooms, creating a perfect breeding haven for unwanted bacteria? Or do you need to pump water to somewhere? If so, our range of Aerating and Water Pumping Windmills are the perfect solution.
Not just a working Windmill, but a piece of Artwork. 100% Environmentally Friendly.
How it Works
For Clean, Clear Water
Aerating Windmills eliminate algae and bacterial growth by providing a constant supply of valuable oxygen vital to water quality. This oxygen, while life-giving to fish and animals, is deadly to harmful algae and other types of unwanted bacteria which commonly pollute stagnant water or stored water. Air pumped to the Air-Stone situated at the bottom of the pond/Dam will circulate water from the bottom to the top from the air bubbles moving to the surface.
For Pumping Water
For this, we custom design each water pump as no two client's situations are the same. These are piston pumps driven off a central rod. These pumps do not require electricity to run so, you can distribute water to wherever you need it with absolutely no running costs 24/7 pumping water from your pond to livestock holding tanks, to gravity feed to your water troughs or wherever water is needed. Create your own water features to aerate your pond.
All our Windmills provide 100% free wind energy with no electricity bill to pay!
A Wide Range of Windmills to Choose from…
With three sizes available – 8m, 10m, and 12m, our Aerating and Water Pumping Windmills can be erected in almost any location in New Zealand adding valuable oxygen needed to keep your water clean, clear and oxygenated or pumping water from your dam to your holding tank/s. As long as your pond/dam is no more than 3 acres in size and no deeper than 7m in depth, we have an Aerating Windmill available to suit your application.
All our Windmills are custom built here in New Zealand, fully assembled in the factory and delivered nationwide and fully erected for you also. We have upgraded our hub and blade configuration to the larger 3.0m diameter and the Towers are made out of Cor-Ten Steel for the natural rustic weathered look. All of our Water Pumps are custom built to suit each client's particular needs as these vary greatly. One-off Custom Designs are welcomed.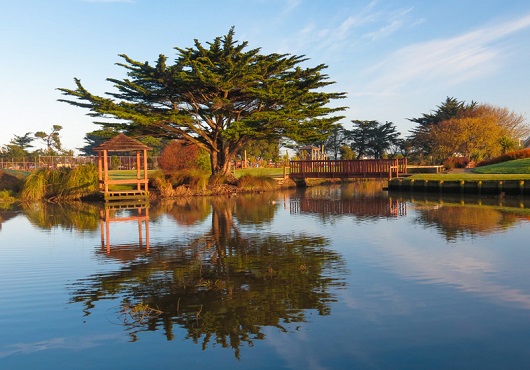 Water Catchment Ponds
Whether your pond is located on a lifestyle block, farm, golf course or park, keeping the water quality high is essential for the long-term health of your ponds eco system. Aeration keeps water oxygen levels high preventing the growth of harmful bacteria and algae.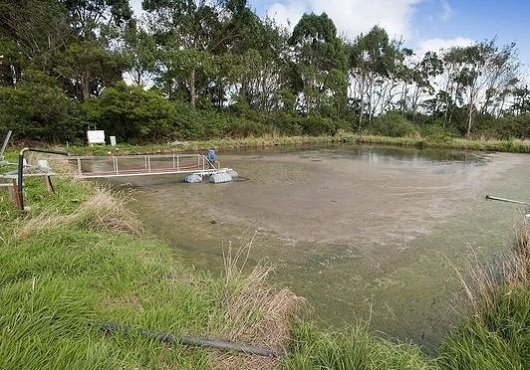 Effluent Ponds
Unwanted odours make stock effluent ponds particularly unpleasant. This is primarily caused by the toxic sludge build-up on the bottom of the pond and the lack of Oxygen. Aeration minimises toxic sludge build-up and the Oxygen is vital to keeping the right bacteria alive.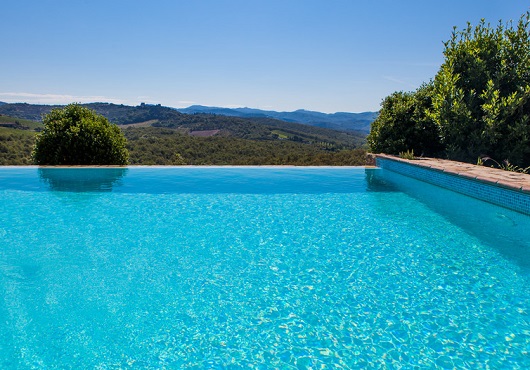 Natural Swimming Pools
Looking for an alternative to a Chlorine or saltwater pool? By using an aerating windmill it is possible to have a toxin-free, natural swimming pool. Feel the difference on your skin and hair! But most importantly, don't compromise your health with chlorine.
Water Storage Tanks
Adding Oxygen to your families drinking water will improve it just by adding an air-stone to each of your water tanks this will keep your water fresh and tasting beautiful all year round.
Unique Benefits
Easy Set-up
I will personally erect your Windmill anywhere in New Zealand. The supporting four leg tower is fixed by cyclone designed anchor rods providing great stability* – even in cyclone strength winds. We do recommend in some circumstances that you concrete a slab base for added stability.
Durable
These farm lifestyle Windmills are manufactured in New Zealand and are built to last! Suitable for commercial applications, they combine quality design with superb materials and manufacturing: They can handle New Zealand's climatic conditions as no freeze control or pressure relief valve is needed. They will continue to operate, even in the deep South in the middle of winter!
Manufactured using high-quality Cor-Ten steel or galvanised steel.
Key components are painted to provide added protection.
Bearings are not exposed to the weather.
High-quality air suspension (bellows) compressor are used to produce a greater volume of air per windmill revolution.
Air hoses are UV resistant.
Custom Designed Water Pumps. Approximate Volume movement up to* – Daily 52,000 litres – Monthly 1,580,000 litres – Yearly 18,900,000 litres. 3 great sizes to choose from: 7m – 10m – 12m or one-off design and builds.
Green Energy
Needing no electricity, it's as close to free energy as you can get! 100% Environmentally Friendly. 100% Free Wind Energy. The windmills function even in low winds. But don't worry about high winds – they are designed to turn directly into the wind (in the same way a sailboat does in rough weather) in high winds so there is no danger.
Pricing
We have an extensive range of sizes available to suit your particular application. As there is no one-size-fits-all and your requirements will dictate what components are required, please contact us for an obligation-free quote.
For more information about our Aerating Windmills, please call us on 021 63 55 77.